ENGIE and its ENGIE Foundation contribute to making our society more supportive, more sustainable, more respectful of people and the environment, and more inclusive. Our corporate responsibility is not only in the sense of the carbon neutrality of our industrial activities, but also in our willingness to help the fair development of everyone!

To this end, ENGIE and the ENGIE Foundation develop daily initiatives focused on youth; the future of young people and more broadly the improvement of the well-being of all. Three main themes translate this will into concrete actions...
1. Integration through education
Providing energy for learning. Giving children, irrespective of their social-economic backgrounds, the opportunity to succeed, to become aware of their own potential and open up to the world, through education. To give every young person the opportunity to grow up without discrimination and to develop useful skills for tomorrow's society. To this end, we work together with TADA and Teach for Belgium.
TADA
The ENGIE foundation has been supporting ToekomstATELIERdelAvenir (TADA) since 2013. TADA is 100% bilingual and, every Saturday, welcomes 150 children between the ages of 10 and 14 from various Brussels schools situated in underprivileged areas. The programme includes workshops during which professionals present their areas of expertise (lawyers, nurses, artists, police officers, business leaders, engineers, etc.) TADA aims to motivate adolescents to become part of and establish a position for themselves in society and the world at large. With one, clear message: 'You can do it too. Discover society. Know who you are. Improve yourself. Develop a critical mind. Dare to push the boundaries'.
Every year, around 40 ENGIE employees voluntarily commit themselves for 4 Saturdays to TADA to familiarise young people with the energy sector and jobs as well as energy efficiency. The Foundation has welcomed at least 1,000 children already!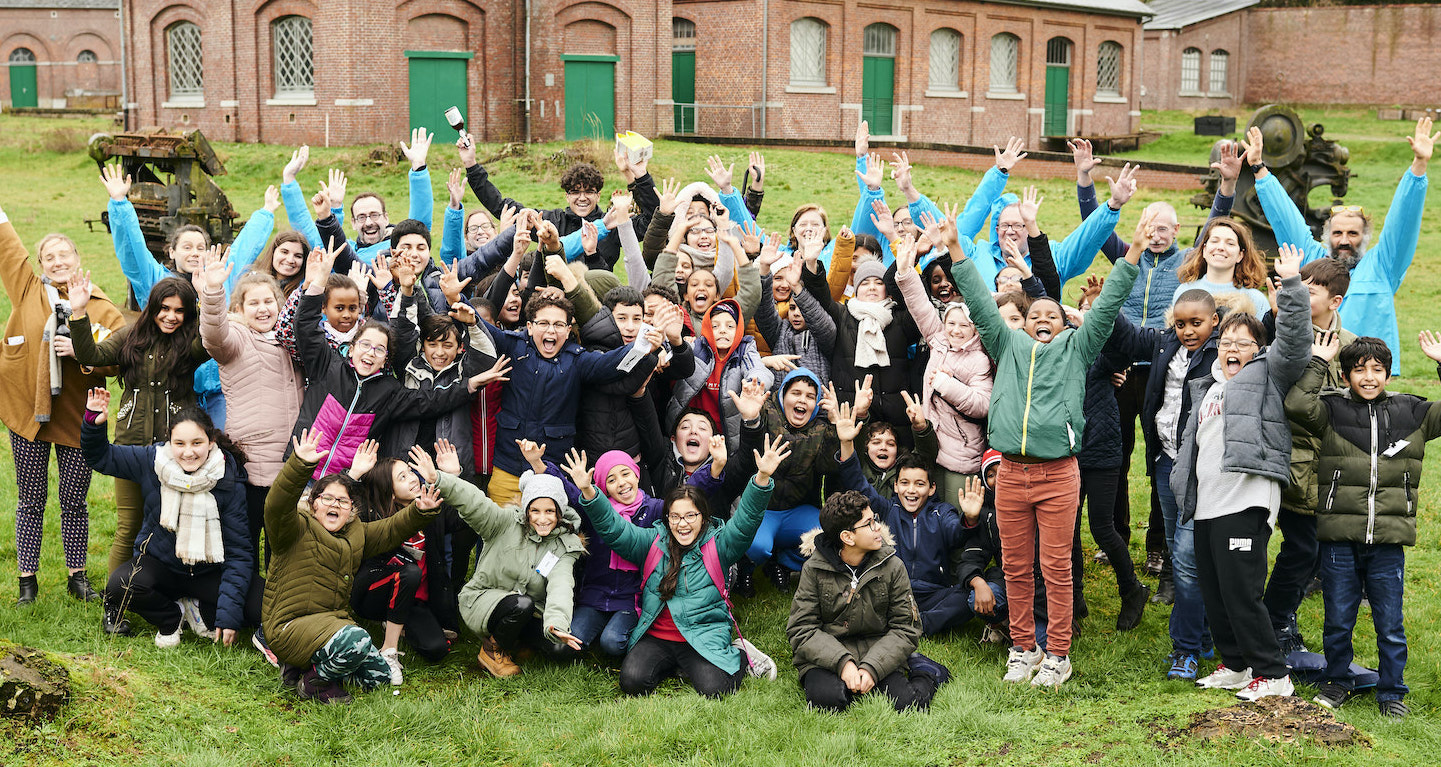 Teach for Belgium
This non-profit organisation believes that schoolteaching in areas with a low socio-economic index requires specific resources. The ENGIE Foundation supports the activities of Teach for Belgium, particularly the projects 'Teacher Training' and 'Summer Academy'. This Summer Academy aims to prepare pupils for the start of the school year, with a particular focus on important transition years in education and preparations for transitional exams. Future teachers participate in the Teach for Belgium program can also complete their training there. 
2. Integration through culture
From 2013, when it was created in Belgium, the ENGIE Foundation decided to support the development of social inclusion through culture programmes specifically aimed at young people for whom access to culture (in all its forms) is often a challenge. Over the years, many projects have been supported with various institutions such as Le Musée des Enfants, BOZAR, Un Pont entre deux Mondes (La Monnaie), BPS22, and many others.  
Magritte – SESAME

The ENGIE Foundation is involved in the "Musée sur Mesure" projects for visitors from backgrounds far removed from culture (students of special needs schools, immigrants, disabled people, etc.) ) and the "Sésame" project for young people from disadvantaged neighbourhoods in Brussels. These two projects are developed by the Royal Museums of Fine Arts of Belgium, and have received financial and educational support from the ENGIE Foundation for many years.
Le musée Magritte was also created in 2009 thanks to the exceptional partnership between the Royal Museums of Fine Arts of Belgium, the Magritte Foundation and the ENGIE Foundation. Each year, the Magritte Foundation offers activities especially dedicated to young audiences, allowing them to approach the world of culture without fear and with explanations within their reach, in order to demystify this type of activity.
3. Integration through sport
Encouraging the practice of sport as a tool for integration and inclusion has proved its worth with young audiences for many years. The social mix, the diversity of young athletes and players, learning discipline and training, endurance and perseverance are all assets that can guarantee better social, educational and human integration for all young people, whatever their origins and/or social status. The ENGIE Foundation actively supports many movements such as the Belgian Paralympic Committee (BPC) and numerous initiatives such as the Royal Europa Football Association (Kraainem) which can boast brilliant results.
Bx Brussels
This football club with a social mission was founded by Vincent Kompany and helps 175 volunteers and 1,200 youngsters, who can run around to their hearts' content on the football field. Bx Brussels, active on football pitches in the municipality of Anderlecht, promotes social cohesion, access to culture, multilingualism, professional training and access to a first job for these young people aged 8 to 18 years whose social and economic status is below average. The ENGIE Foundation has supported this initiative since its creation, as it allows these young people to get out of their usual environment and get involved in real life, through the practice of their favourite sport.