The ENGIE Group
ENGIE is a worldwide reference group for carbon neutral energy and services. In response to the climate crisis, the organisation aims to become world leader in a carbon neutral transition for its customers, businesses and local authorities. The Group relies on its core activities (renewable energy, gas, services) to provide competitive and customised solutions. With 171,100 employees, customers, partners and stakeholders, ENGIE is a community of Imaginative Builders who work on creating harmonious progress each and every day.

"Carbon neutral" as a target
Between 2015 and 2018, the ENGIE Group halved its CO2-emissions. Today, the Group is aiming to go a step further by working with its 24 million customers to realise the carbon neutral transition. The ENGIE Group is active in 20 countries, 30 metropolitan areas and 500 large, international companies. The Group has 171,100 'Imaginative builders', all of whom are energy and service professionals.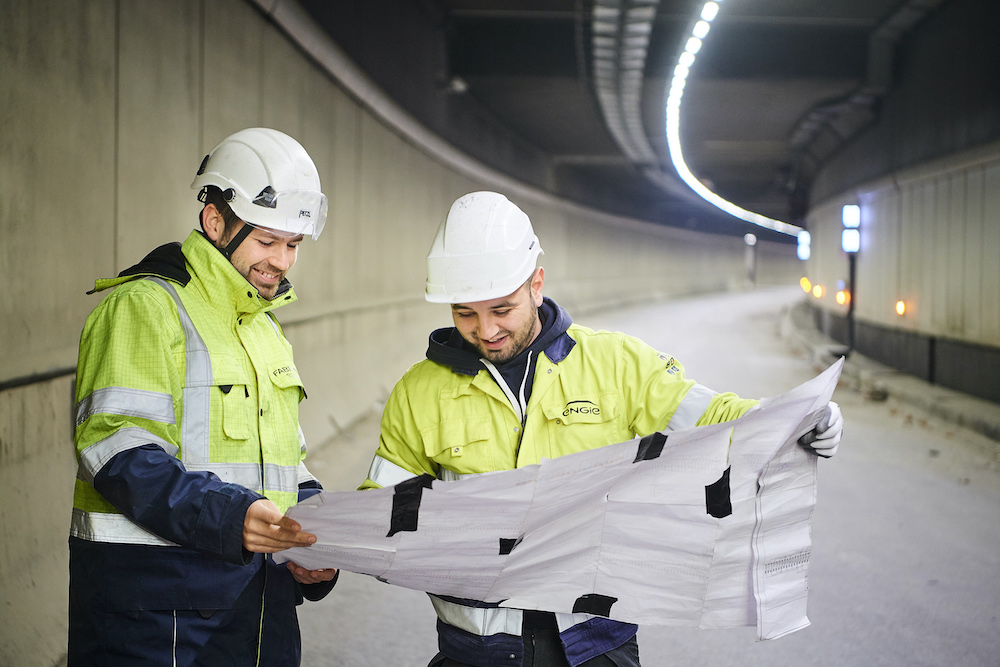 For over 180 years, ENGIE has been adapting to the challenges the energy world is facing and the changing needs of its customers. Our ambition? To enable a carbon neutral transition. In order to realise this, ENGIE places responsible growth at the heart of its three companies: electricity, gas and energy services. By means of successful and innovative solutions.
We want to: 
Reduce the CO2 footprint

Create value

Accelerate growth
By taking account of 'Planet, People and Profit' for a positive impact. 
Combining the 'Planet, People, Profit' principle enables the three cornerstones of sustainable development to be embedded within the world of business. ENGIE assesses the social and climatic impact within the organisation's performance criteria, on top of the traditional economic considerations.
So that...
50% of new energy production projects are committed to renewable energy

93% of activities have low CO2-emissions 

1st independent world-player in the sector of low-carbon electricity production
To progress further, ENGIE has 3 priorities: 
Accelerating integrated, customised and co-financed solutions 'as a service'

Proposing innovative technological and digital solutions

Striving for more harmonious, greener and united progress.
 
ENGIE has already halved its direct CO2-emissions. To go a step further, we are thinking of solutions for tomorrow.
A new brand campaign "No Energy To Waste" was launched early January by the ENGIE Group in France. With this campaign, ENGIE reminds everyone of the climate emergency, as well as the Group's commitment to the development of renewable and low-carbon energies accessible to all.