The 11 projects which were supported by the ENGIE Foundation in 2020
Discover the 11 projects that the ENGIE Foundation supports in 2020:

Be Maker is a non-profit organisation which is developing training on new technologies and technical areas (STEM) for vulnerable youngsters. This takes place via campaigns to raise awareness in and outside schools. Be Maker is a mobile initiative that tours around various French language and Dutch language secondary schools in Brussels in a Tech-Truck or 'FabLab Mobile'. The project has reached 4,000 pupils in Brussels at secondary school level (aged 12-18) with a challenging socio-economic background. Be Maker uses this initiative to generate curiosity among youngsters in relation to various technological subject areas.
This organisation is creating a sensory garden for young disabled children in the municipality of Huldenberg (Flemish Brabant). The aim? To unite children and youngsters with multiple visual disabilities and children who live locally within a shared area. This specially designed garden offers a sensory experience to all, under the guidance of specialists. The project combines biodiversity, networking, and life-long education; it also strengthens the social bonds within the area. Centrum Ganspoel has reached 500 children.
The 'Circle of Silence Choir' project, proposed by Flagey, includes the setting up of an accomplished choir (for a period of 10 years) which will be made up of 30 children from Brussels between the ages of 10 and 18 from underprivileged areas and with very diverse socio-cultural backgrounds. The initiators of the project are convinced that a musical setting and strong education can help youngsters to develop as people and as citizens. Flagey will offer these youngsters a space in their own local areas, where they can spend a few hours a week rehearsing and participating in workshops and performances. Their schools, parents and the local neighbourhood will be involved in the project.
The Fondation Papillon supports (among other things) a reception center in Montigny-le-Tilleul for children whose parents have lost custody of their children. With the project 'Spelen voor Allen' (Play for All), the initiators aim to create a new outdoor play area and a football field. Play has a huge impact on motor, intellectual, social and linguistic development. It also enables children to focus, all year round, on healthy, valuable activities. 36 youngsters aged between 6 and 17 are involved in this project.
This organisation will create a sensory garden in the special school at Saive, for children with a disability who go to school but have very little contact with nature. It has been scientifically proven that a natural, green environment has a positive impact on the emotions, mood, well-being and behaviour of young children because it offers them a context for calm self-development. The garden will be divided into 4 zones (calm, 5 senses, vegetable patch and trees) and dotted with safe pathways which allow the movement of children with multiple disabilities.
The aim of the 'Motivation Boost' project by this organisation? To ensure that all pupils from secondary education, irrespective of their socio-economic background and school history, are offered the same opportunities for success at school and in a social context, and can take part in day-to-day life in the usual way. The pupils from schools where SODA training is provided (on the basis of behavioural skills) tend to demonstrate better 'soft skills', including punctuality, discipline, order, politeness, respect and professional attitude. To achieve this aim, an online platform will be created where these youngsters (sometimes with behavioural problems) can find an internship, training and/or job more easily.
5 projects that the ENGIE Foundation will continue to support in 2020
The 'Cantania' project brings together dozens of youngsters from underprivileged families each year to sing in a choir, and put on several performances in the large hall at the Centre for Fine Arts. Thanks to the annual 'Family Day', these youngsters and their parents can discover the world of art and their own talents. This program is organised with a great deal of enthusiasm by the teams from BOZAR and encourages social and civil integration.
This football club with a social mission was founded by Vincent Kompany and targets young people (girls and boys) with an immigrant background and from underprivileged neighbourhoods in Brussels. They can, of course, play football but the club also functions as a tool for social integration. It develops programmes geared towards learning the necessary behaviours and skills to score well in terms of 'employability'.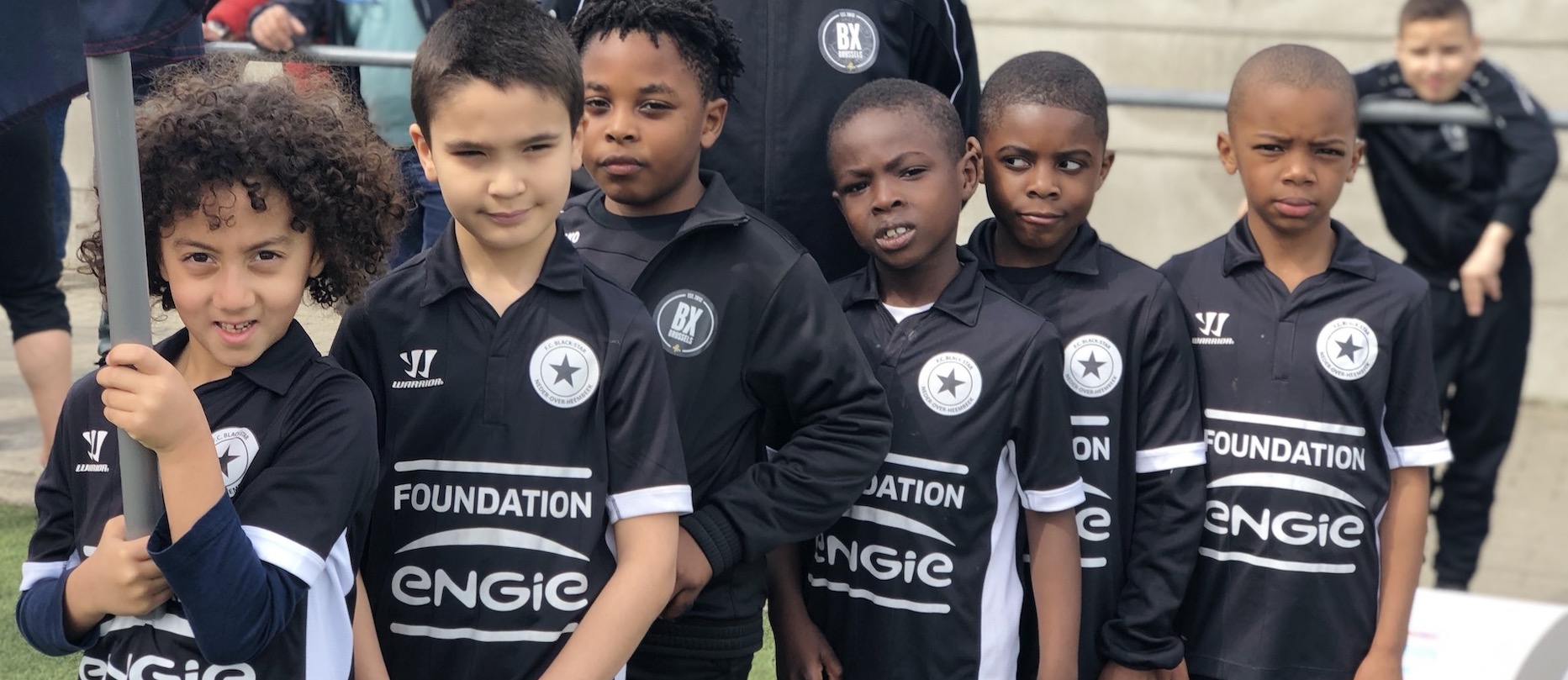 Le Fonds Victor encourages children to read. In collaboration with the Farniente Prize, Le Fonds Victor awards a 'Victor Prize' every year. A jury selects 5 books from French language authors. Classes can register and then commit to reading these books. The youngsters then organise activities in their schools or groups which relate to the books and choose a winner. In order to realise this initiative, Le Fonds Victor finances the purchase of books.
'A Bridge between two worlds' aims to create (or restore) social links and offer socially, economically or medically vulnerable people access to culture, music and the opera.
This organisation recruits and trains motivated tutors, via its tutor training programme and permanent course, who will provide lessons for at least 2 years in schools with a low socio-economic index. The emphasis lies on subject areas where there is a shortfall of tutors (e.g. maths, science and French, but also Dutch) and where the pupils struggle.